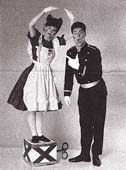 Angel
Arab Sheik
Austrian Peasant
Girl Baseball Player
Batman
Walking Beer Cans
Can-Can Girl
Cavalier
Caveman or Cavewoman
Civil War Soldier
Civil War-era Lady
Charlie Chaplin
Cheerleaders
Chinese Man or Woman
Cleopatra
Colonial Man or Lady
Christopher Columbus
Cowboy or Cowgirl
Court Jester
Devil
Victorian Man or Woman
Dorothy (Wizard of Oz)
Dracula
Elves
Elvira the Beautiful Witch
English Beefeater
1920s Flappers
Friar Tuck
Davy Crockett
Al Capone
Gibson Girl
Gypsy
Harem Girl
Native American
Japanese Geisha
Jailbird
Jockey
Keystone Cop
King Henry VIII
Ann Boleyn
Knight in Armor


Our COSTUMED CHARACTERS are experienced actors who can portray a wide variety of characters in costume. The performers can greet and interact with event guests, circulate around the room in character, hand out promotional gift items if you wish, and generally contribute to the festivities as their character. If there is a special theme for the event, appropriate costumed characters can help carry the event. Available characters include Historical and Patriotic characters (such as George Washington, Betsy Ross, the Statue of Liberty, Uncle Sam, etc.), characters from books and movies (such as characters from Dickens novels, the Wizard of Oz, Zorro, Shakespearean figures, Charlie Chaplin, etc.) Ethnic characters (such as Mexican, Chinese, Arabian, Spanish, Japanese), Royalty (such as King Henry VIII, Cleopatra, etc.) Holiday characters, and much more. If you need a character not listed here, please ask!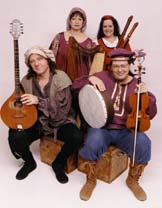 Lion
Matador
Mermaid
Monk
Royal Canadian Mountie
Napoleon
Ninja Warrior
Nun
Nurse
Pilgrim
Pirate
Priest
Raggedy Ann & Andy
Red Riding Hood
Riverboat
Gambler
Robin Hood
Roman Soldier
Sailor
Saloon
Dancehall Girl
Scarecrow (Wizard of Oz)
Shakespeare
Sherlock Holmes
Soldiers
Snow White
Spanish Senorita
Spider
Statue of Libert
The Tin Man
(from The Wizard of Oz)
Uncle Sam
Vampire
Vegas Showgirl
Victorian Man or Lady
Viking
Wizard
Zorro

...and many more!