Our roster of TRUMPET SOLOISTS includes the virtuoso trumpet players from the Columbus Symphony Orchestra.
These conservatory-trained classical musicians excel at brilliant fanfares, grand processionals and thrilling recessionals for wedding ceremonies of all denominations.
The Trumpet repertoire includes favorites such as Trumpet Voluntary, selections from Handel's Water Music, the traditional Bridal Marches, favorite wedding music by Purcell, Clark, Mouret, J.S. Bach, and many more.
The majestic Trumpet solos may be accompanied by the church organ or, if you wish, by The Paragon Trio or The Symphony String Quartet. It creates an unforgettable, dramatic entrance for the bride, and lends a formal - yet festive - air to the entire ceremony.
The Trumpet soloist's fee includes a 30-minute rehearsal, just prior to the ceremony, with your church organist.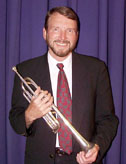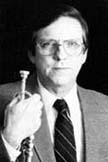 Tom Battenberg
Richard Burkart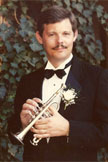 Dan King
Not Pictured

Scott Belck
Jim Garee
John Gliatas
Larry Griffin
Sarah Grosse
Ben Huntoon
Carly Johnson
Tom Mackay
Wes Orr
Tim Perdue
James Reed
Todd Stoll
Andrew Wyman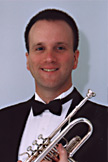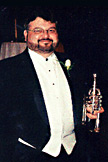 Timothy Leasure
Tom Mackay